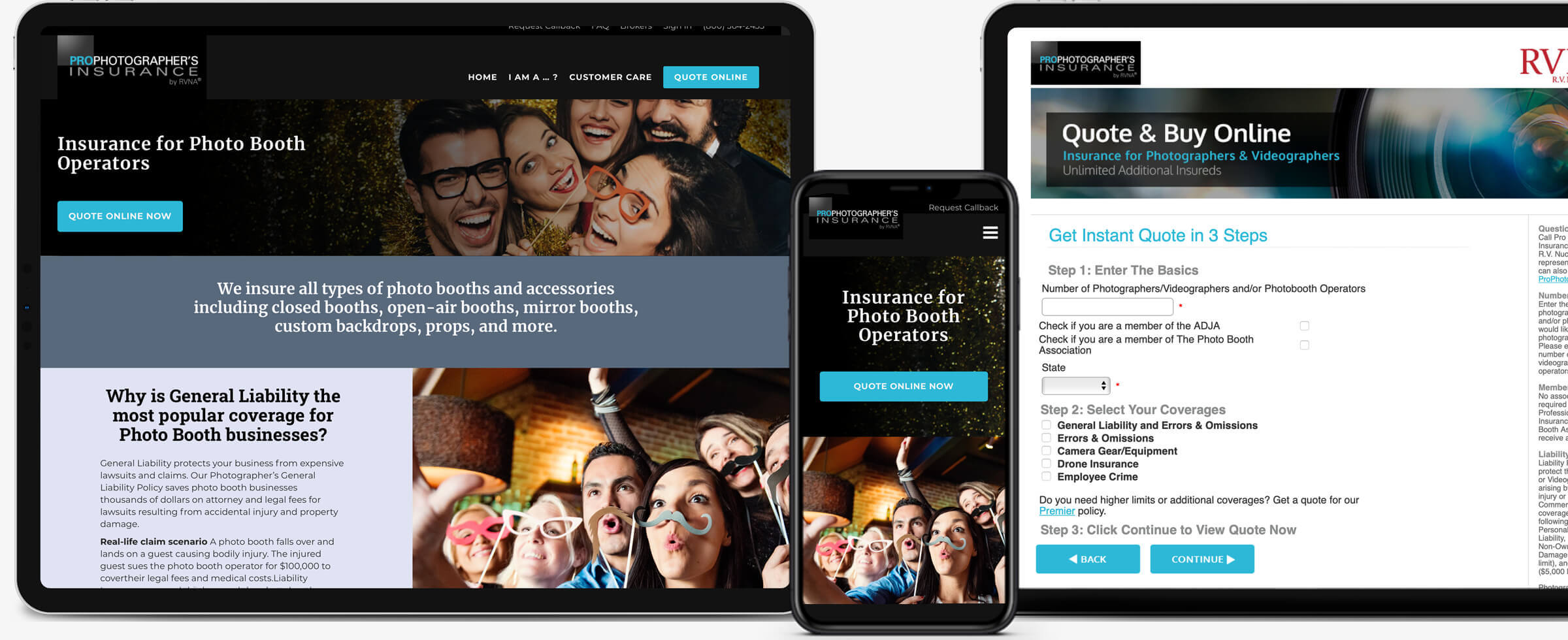 Photo Booth Operator Insurance
Starting at $55/annually
Do you have a photo booth business or are you planning on purchasing a photo booth? Today, it is easier than ever to get into the photo booth business with just about anyone being able to pull together the tools and technology to create a photo booth or buy one from an ever growing list of photo booth manufacturers.
Visit ProPhotographersInsurance.com website for more details, and to quote and buy online in 3 minutes.
You may be thinking, why do I need insurance for my photo booth? How could a guest become injured inside my photo booth? With alcohol as a factor at many events, an accident is possible. Whether it be a guest falling inside your photo booth or damaging the photo booth itself, photo booths are expensive enough that any accident may be a big hit to your wallet should you ever have to replace a booth out of pocket or face a lawsuit in case someone gets hurt! Obtaining insurance for your photo booth is not only essential for the financial protection of yourself and your business, but also to separate yourself from the fly-by-night competition who are uninsured.
Coverages Include:
General Liability – Starting at $99.00/Annually
Property/Equipment – Starting at $55.00/Annually
Employee Crime – Starting at $75.00/Annually