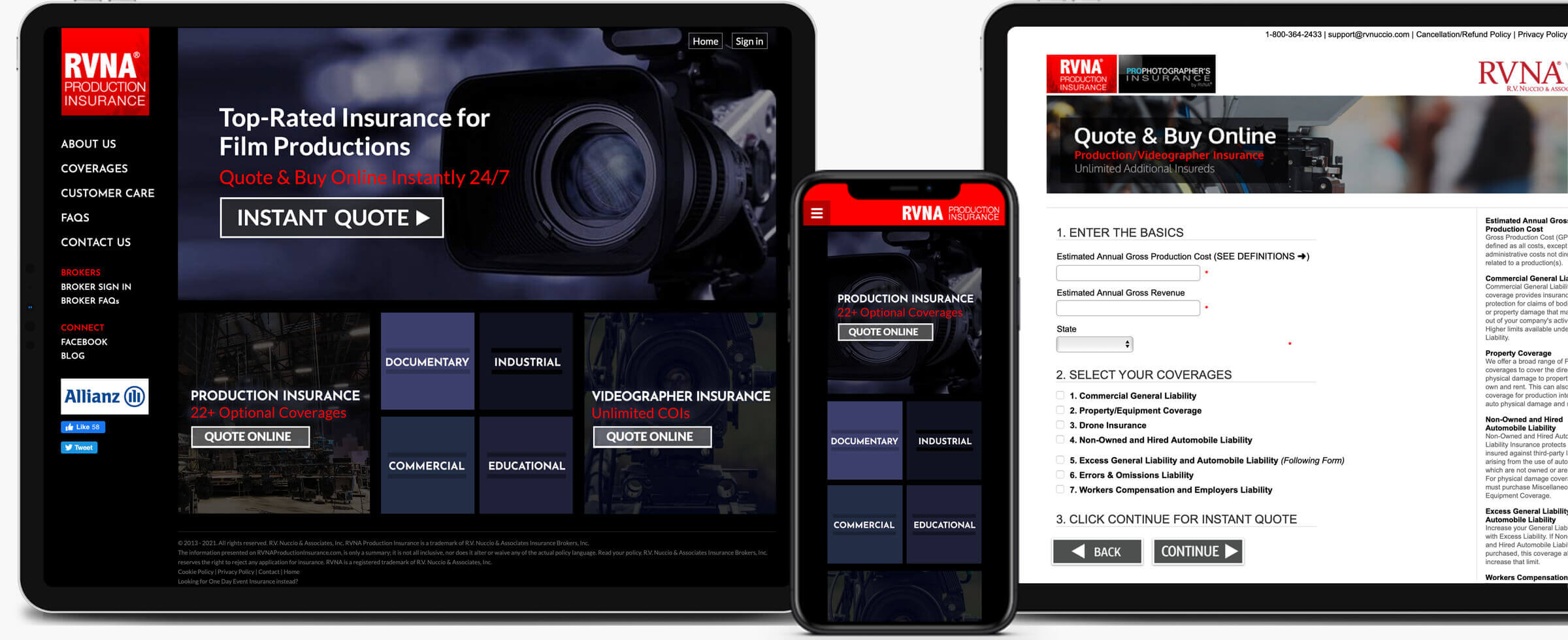 RVNA Production Insurance
The only Production Insurance available to quote and purchase online 24/7. RVNA are film insurance experts offering 20 optional coverages and unlimited Certificates of Insurance. Tailored for videographers, filmmakers and production companies.
Visit RVNAProductionInsurance.com website for more details, and to quote and buy online in 3 minutes.
Coverages Include:
Already have a policy?

Manage your production insurance policy and add unlimited Certificates of Insurance easily with our online policy management system.
Production Insurance News